2nd Annual Golf Tournament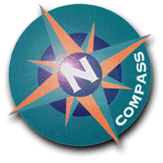 CEDPA and NCompass Systems, Inc., will sponsor CEDPA's second annual golf tournament. The tournament will be on Friday afternoon, October 31st, after the conference concludes. Tee time is 1:30 p.m. at the Haggin Oaks Golf Course, a fifteen-minute drive from the Radisson Hotel Sacramento.

Since this year's conference will be held after Daylight Savings Time goes into effect, the tournament will be a 9-hole Scramble tournament. Rules will be handed out prior to the start of the event. If you do not have a foursome, we will hook you up with a team.

Entry fee for this year's tournament is $35. The fee includes golf fees, cart rental, drink tickets, and awards. The first thirty full-conference attendees who sign up for the tournament will have their tournament fees refunded! This is due to the generosity of Ncompass, who is underwriting this year's tournament.

Play golf and enjoy Sacramento one more day! CEDPA's board will be on hand to provide encouragement and competition. All attendees are encouraged to participate, whether you are a golfer or not!

Sign-up forms are included in the registration packet or can be downloaded here. Do not include Golf Tournament registration forms with your conference registration forms! Registration for the Golf Tournament, along with your $35 registration fee, must be sent separately to:

Greg Lindner
CEDPA Golf Tournament
1240 Harter Avenue
Woodland, CA 95776


All registration forms must be received by September 30, 1997.