1996 CEDPA Conference Exhibiting Vendors
---
---
Schoolhouse Software
3017 Douglas Blvd. #120
Roseville, CA 95661
Pete Belknap
(916) 784-7878 x125
[email protected]


Integrated hardware and software solutions.For Adult Education and Food Services.

---
AmeriData
1812 Tribute Rd., Ste "C"
Sacramento, CA 95815
Colleen Normanly
(916) 569-5200
[email protected]

AmeriData, the leading U.S. computer systems integrator, works with industry leaders such as IBM, Compaq, Hewlett-Packard, Apple, Novell, and Microsoft to help business, education, and government organizations maximize the long-term value of their technology investments.Drawing on over 25 years of experience, AmeriData offers comprehensive services including systems integration, product distribution, support and maintenance, networking, rental, and consulting services.

---

BI-TECH
890 Fortress Street
Chico, CA 95973
John Carroz
(916) 891-5011
[email protected]

IFAS is a fully integrated fund accounting package which meets the accounting/management needs of school districts, departments of education, and a host of educational related organizations. IFAS meets the California PERS, STRS and General Ledger Structure.Modules include General Ledger, Budget Prep, Job/Project Ledger, Accounts Management, Payroll/Personnel, Accounts Receivable/Cash Receipts and many more. System components update the General/Job Ledger automatically. Along with an excellent support system, BI-TECH provides comprehensive conversion, installation, consultation and training. The IFAS system offers "tremendous" flexibility to meet client-specific structures.

---

Webster Computer Corp.
16040 Redwood lodge Road
Los Gatos, CA 95030
David Webster
(408) 353-5252
[email protected]

Cost effective networking and Internet connectivity

---

Internet Products, Inc.
8947 A Complex Drive
San Diego, CA 92123
Lisa Soss, Farley Stewart
(619) 576-4100
[email protected]

Internet Products, Inc. will be demonstrating the new InterGate v2.5 Internet Server which combines a comprehensive set of Internet services with an intuitive web-based management interface to provide a powerful, easy to manage gateway to the Internet. InterGate includes Email, WWW, DNS, Web site filtering, Caching, Proxy, News, BOOTP, DHCP, firewall security and much more.

---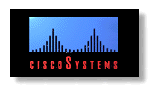 CISCO
4 Venture Suite 300
Irvine, CA 92718
Sue Mangiapane
(714) 789-5006
[email protected]

Cisco Systems, Inc. (NASDAQ: CSCO) is the leading global supplier of internetworking solutions, including routers, LAN and ATM switches, dial-up access servers and network management software. These products, integrated by the Cisco IOS software, link geographically dispersed LANs, WANs and IBM networks.

---

Microsoft Corp.
1620 26th Street
Santa Monica, CA 90404
Elisa Bartell
(310) 449-7344
[email protected]

Microsoft will be showcasing its latest release of WindowsNT 4.0! Also demonstrations of Windows 95, Office 95, and Microsoft's powerful Internet/Intranet tools.

---

Featherstone Communications, Inc.
10541 Humbolt Street
Los Alamitos, CA 90720
Stan Mayer
(310) 799-9494
[email protected]

Featherstone Communications, Inc. offers a wide range of technology services including; data communications, video distribution, LAN site preparation, and project management. DataChannel CATV-Ethernet system utilizes existing local cable TV channels to transmit data between District-wide school sites. Fully bridged 10Mbps Ethernet speeds can be maintained over a 200 mile service area.

---

U.S. Telecom
211 Main Street
Joplin, MO 64801
Kent Lowery
(800) 835-7788

Phone Master voice technology systems provide automatic dialing, voice mail and information/homework hotlines. PhoneMaster guarantees outstanding home/school communication solutions!

---
---
Return to Exhibiting Vendors Page

Return to CEDPA Conference Central
---