1996 CEDPA Conference Exhibiting Vendors
---
All available booths for this year's conference have been subscribed!
Vendors: Please contact us to be placed on a priority list for next year's conference in Sacramento.
---
---
Data Impressions, Inc.
131890 Paramount Blvd.
South Gate, CA 90280-7956
(310) 630-8788

Computers. Hot 1996 computer accessories. All computers Novell tested and approved.
---

Panduit Corp.
17301 Ridgeland Avenue
Tinley Park, IL 60477-0391
(708) 532-1800 ext.1995
http://www.panduit.com/panduit/
Panduit is a leading manufacturer of high quality wiring and communication products. These products provide solutions for containing, terminating, identifying, insulating, protecting, and fastening wire and cable, as well as many electrical, electronic and mechanical components. Since the company's inception, providing innovative, high quality products and service has been Panduit's major focus. Panduit products are sold through a nationwide network of authorized stocking distributors.
---

Macro Educational Systems
23461 South Pointe Drive
Suite 200
Laguna Hills, CA 92653
(714) 768-6000

Macro Educational Systems is one of the leading vendors of student administration and financial management software for K-12 schools. SASIxp Cross-Platform Student Information System is the most technologically advanced system available for K-12 student administration. OBARS Financial Managemant System is a proven solution designed and supported to meet California financial reporting requirements.
---

Bay Networks
8 Federal Street
Billerica, MA 01821
(508) 436-3527
Bay Networks Inc. is a worldwide leader in the internetworking market, providing a full line of products that serve enterprises, workgroups, small offices and mobile providers. The company offers market-leading LAN and ATM switches, hubs, routers, remote and Internet access solutions, and network management applications, all unified by the Baysis architecture. With revenue of $2.1 billion over the past four fiscal quarters. Bay Networks markets and supports its products around the world, providing 7x24 support coverage.
http://www.baynetworks.com
---
Digitronics Software
420 West Lambert Road Suite G
Brea, CA 92621
(714) 255-1312

School District Administrative Software. Many systems available. Student, Business, Library, and Adult Education
---
Quest Media & Supplies, Inc.
5822 Roseville Road
Sacramento, CA 95842
(916) 338-7857 ext 316
Roger Mendoza

Category 5 fiber optic cabling for schools. CMAS contractor. Full computer product line and services, all major manufacturers.
http://www.questsys.com
---
National Computer Systems
20 Centerpointe Drive Suite 140
La Palma, CA 90623
(714)521-3830
Frank Edmonds

OMR and image scanning. Survey software. Instructional management software. District financial and student administration software.
http://www.ic.ncs.com/
---
Quintessential School Systems
1000 Marshall Street Suite C
Redwood City, CA 94063
(415)306-1626
Lisa Dabel
[email protected]

QSS sells, supports and enhances SCHOOL/3000 and STUDENT/3000 software. These systems are designed to meet all administrative needs of a school district or county office. Finance, Personnel/Payroll, and Student Records.

---

Novell, Inc.
1555 N. Technology Way
Orem, UT 84053
Barbara Davis
[email protected]
(801)222-2466, (619)752-9303

Novell's business is connecting people with other people and the information they need, enabling them to act on it anytime, anyplace.Novell is the world's leading provider of software for network computing. The company's software products provide the distributed infrastructure, network services, advanced network access and network applications required to make networked information and pervasive computing an integral part of everyone's daily life.
http://www.novell.com
---

McGraw-Hill School Systems
23642 127th Court SE
Kent, WA 98031
Roger Nakamura
(206)631-3270
McGraw-Hill School Systems. District-wide solutions for student information management.Featuring: "McGraw-Hill School System" Windows Administration Software The McGraw-Hill School System features the world-renowned scheduling module that will handle any type of scheduling scheme, from block schedules to modular schedules. The McGraw-Hill School System can handle it!
http://www.mhss.com
---

AMP, Inc.
3333 Diamond Canyon Rd.
Diamond Back, CA 91765
Stephen Beninato, DSM
(909)869=1513
Centralized Network Administration and UTP video distribution system.Featuring AMP's wireless products.
http://www.amp.com
---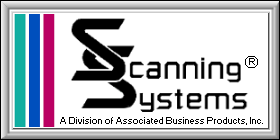 Scanning Systems Inc.
2329 Circadian Way
Santa Rosa, CA 95407
U.S.A.
Glen Hilbert
In California: 1-800-748-4288
Scanning markets a wide range of data entry products including OMR scanners for student information and testing, bar code readers for library, textbook tracking and asset tracking and intelligent data systems. We also print OMR and output forms and barcode labels. We have been serving the educational, testing, survey, business, financial, and software development markets for over 12 years. We provide accurate data collecton solutions for all areas of Optical Mark data input.
---
New Technologies
11861 E. Telegraph
Santa Fe Springs, CA 90670
(310) 948-2060
Andy Hong and Ellen Ma

Demonstrating Intel Alder system running Windows NT. Acer Open Systems Video Conferencing.
---

Return to CEDPA Conference Central